Rivian Explores Direct Truck Sales from Factory Parking Lot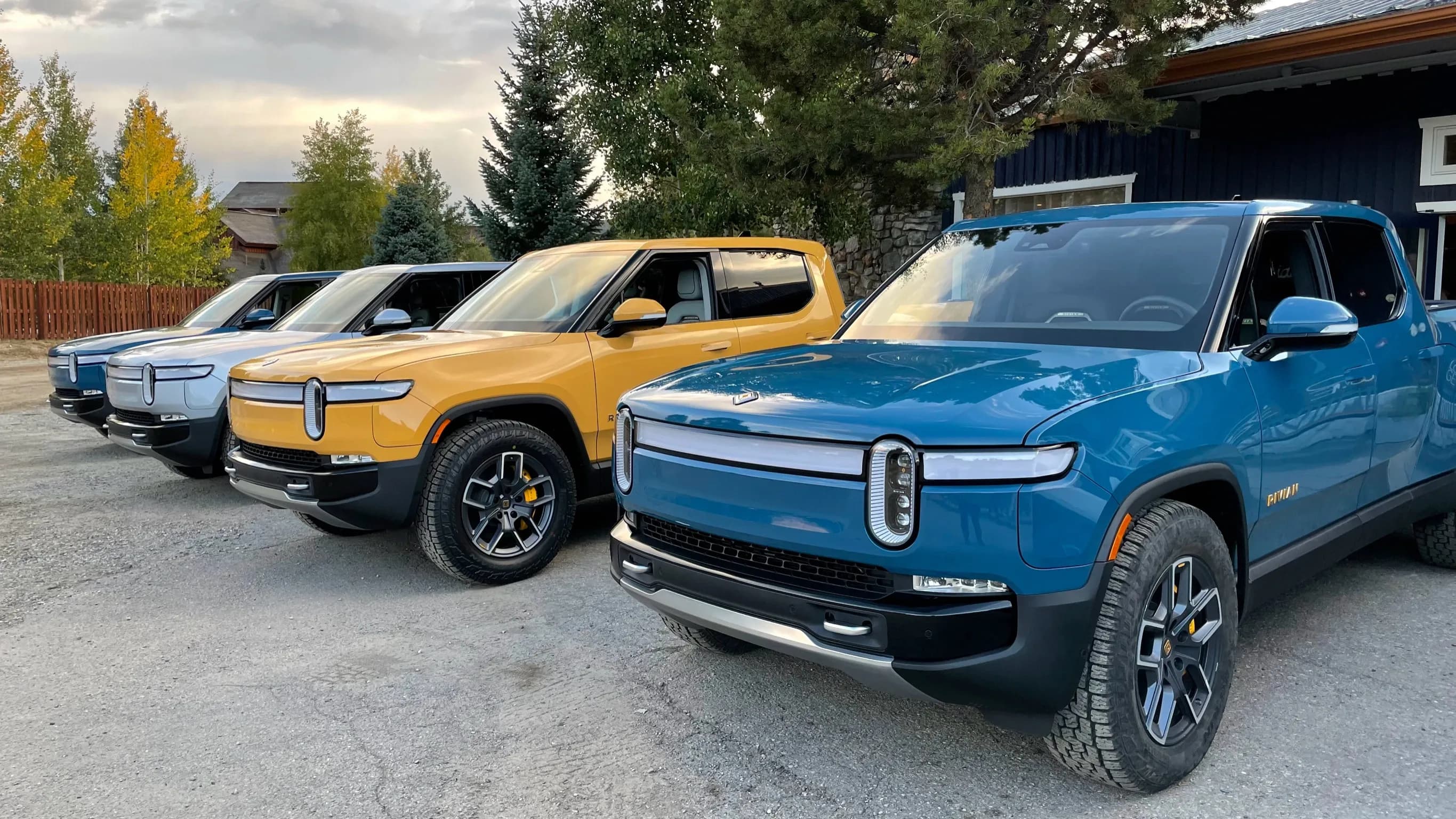 Rivian Automotive, an emerging electric-vehicle startup, is adopting an unconventional approach to address its surplus inventory of trucks. The company has decided to entice potential buyers to explore the available vehicles directly on its factory parking lot. While Rivian initially faced long waiting lists for its R1T electric pickup and other models, it is now grappling with unsold stock on certain versions of the R1T. In an effort to adapt to this shift, Rivian is organizing a one-day sales event, promoting it as an opportunity for customers to shop in person.
Unlike its predominantly online sales model, where vehicles are typically built to order and delivered later, this event marks a departure for Rivian. Customers visiting the designated "Rivian Dealership" lot in Normal, Illinois, will have the chance to browse a selection of a few dozen pickup trucks. If they find a truck they like, they can make a purchase and drive it home on the same day. This approach deviates from the traditional car sales process, where new vehicles are typically sold through independent dealerships rather than directly from the assembly plant to customers.
This initiative highlights a new challenge for Rivian, which is striving to find customers amid a production surplus. Unlike its more established competitors that benefit from extensive franchise dealer networks, Rivian has chosen to sell directly to consumers, foregoing the dealership route. However, this also means that Rivian generates revenue more gradually compared to traditional automakers who swiftly sell their entire inventory to dealerships.
While Rivian operates physical showrooms for customers to view and test drive vehicles, these stores don't typically carry trucks and SUVs available for immediate purchase and same-day delivery. A Rivian spokesperson explained that the excess inventory of trucks is a result of last-minute customer order changes, as well as the accumulation of high-demand vehicle configurations in anticipation of customer needs.
The vehicles being sold during the event are specifically the four-motor versions of the R1T pickup, featuring the largest battery pack, with a starting price of $87,000. Rivian has clarified that no discounts will be offered at the event, and only trucks will be available for purchase, excluding the R1S SUV model, which still has a waiting list.
In the electric-vehicle market, Rivian faces increasing competition, resulting in shorter wait times for some reservation holders. The company has observed a shift from previous wait times of a year or more for the R1T truck to customers now being able to acquire one within as little as two weeks. However, registrations for the R1T truck have experienced a decline from a peak of 1,829 in September to 950 in April, based on data from S&P Global Mobility. In contrast, registrations for the R1S SUV have generally increased during the same period.
Rivian's CEO, RJ Scaringe, has acknowledged the need to enhance vehicle production to prevent customers from canceling their orders due to prolonged wait times. He emphasized that extended waits are the primary reason for order cancellations. Scaringe mentioned at an analyst conference that SUV buyers may face waiting periods of a year and a half or longer. As of November 7, Rivian had received 114,000 preorders for its vehicles.
Since various states mandate auto manufacturers to exclusively sell through franchise car dealers, Rivian and other EV startups pursuing direct-sales models encounter obstacles. This situation has prompted Rivian to advocate for changes in state laws and explore alternative approaches, such as conducting transactions in states allowing direct sales and shipping vehicles across state lines. Rivian has also cited shipping costs as a factor impacting profitability.

Rivian's venture into physical retail occurs as it navigates its first period of softened vehicle demand since commencing production. The company faces mounting pressure to demonstrate to investors its ability to increase revenue
Electric Cars for sale. https://www.onlyev.com